PNW Minimalist Card Wallet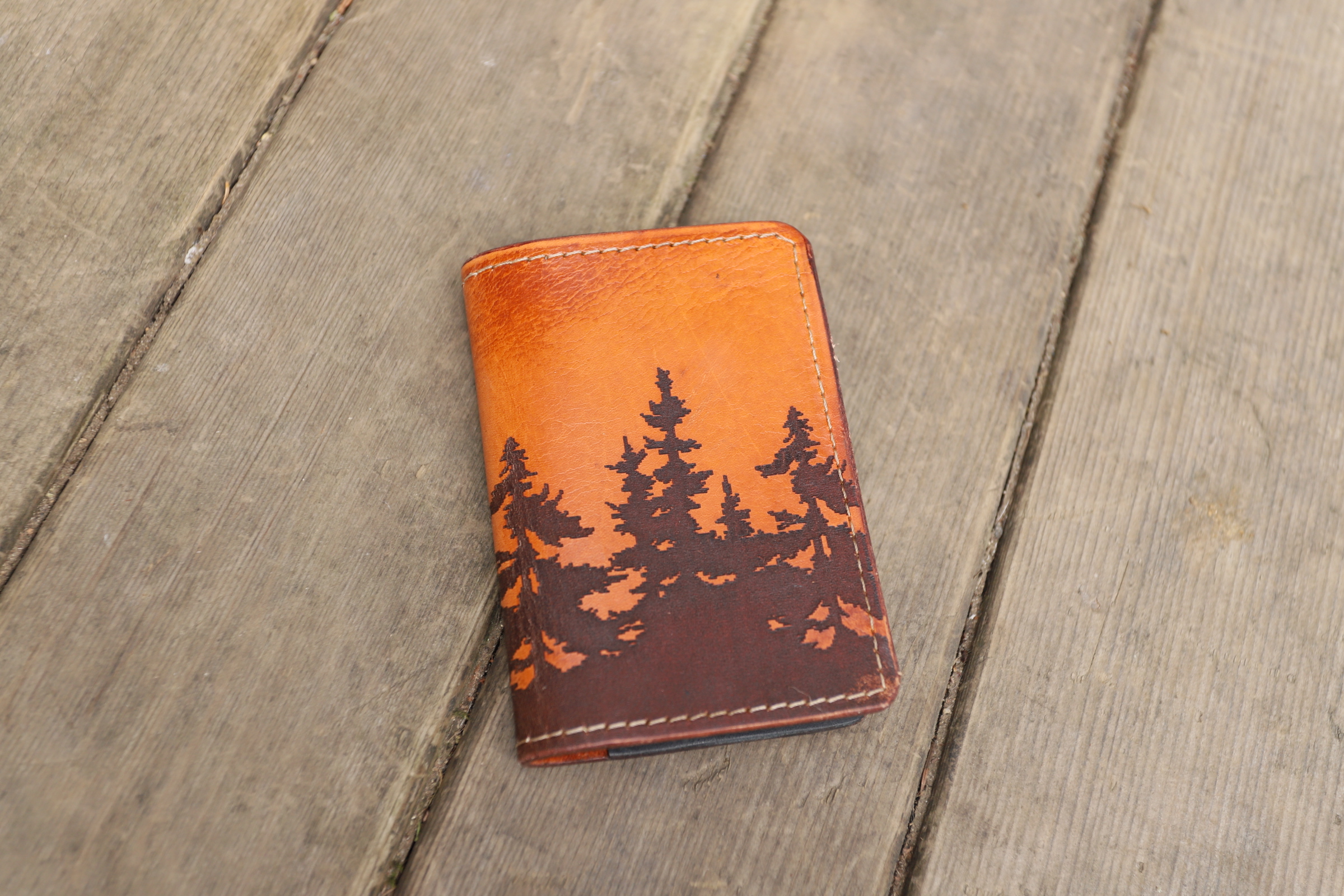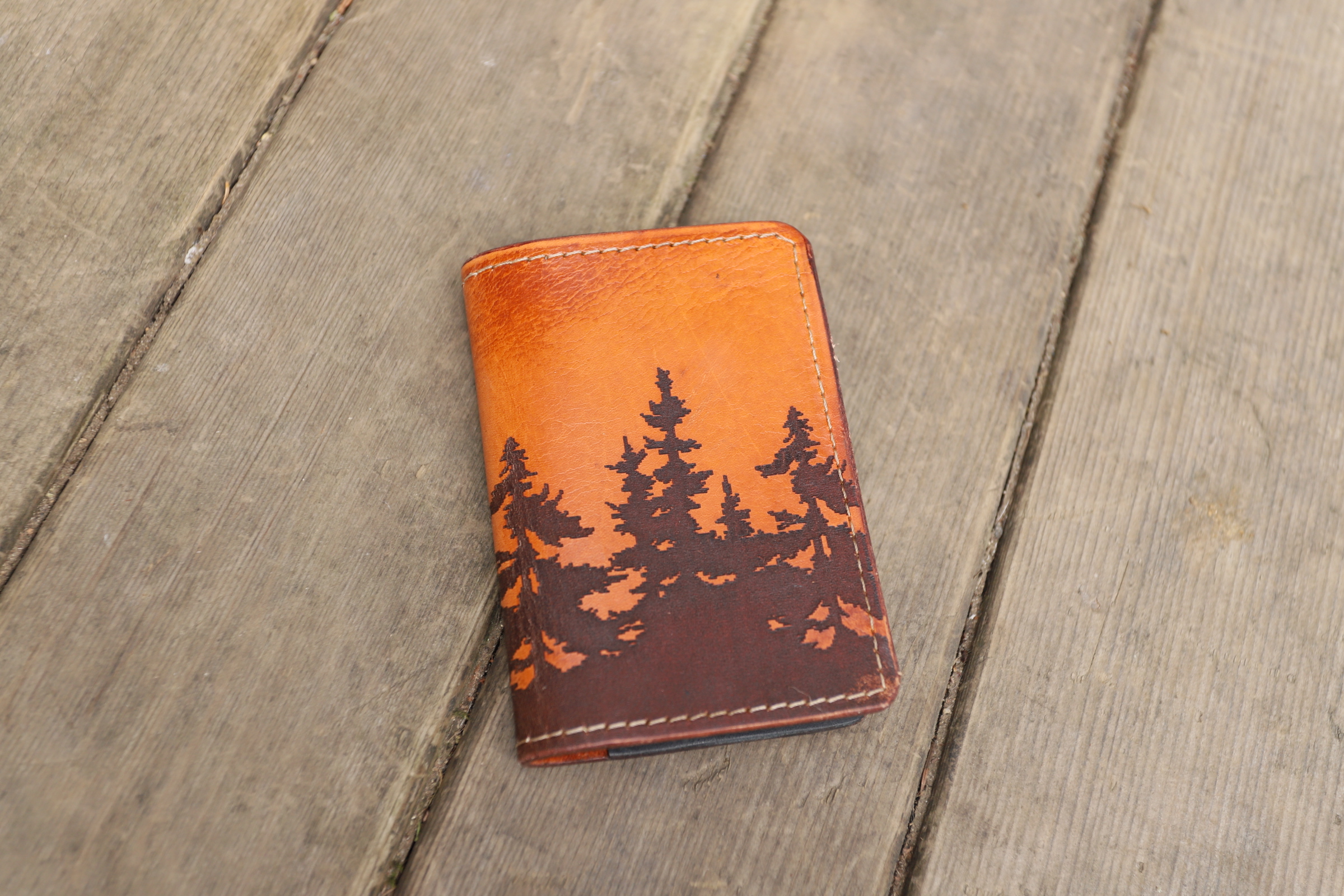 sale
PNW Minimalist Card Wallet
Color pictured is Saddle Tan
Leather is sourced from USA tanning company called Wickett & Craig and is among the best vegetable tanned leather one can get. The wallet is laser etched. Dyed to your choice of available colors and then antiqued to make the beautiful laser etching stand out. This wallet is finished with a water resistant sealer as well as beeswax and then conditioned with my favorite Skidmore's Leather Cream to help protect from the outdoor elements.
I use the Cobra Class 4 leather sewing machine to stitch with a sturdy poly thread. Black is the standard thread, but other colors are offered as well for an extra price.
My wallet patterns are created by me in AutoCad and then cut out with a laser cutter, therefore the wallets are very consistent in size. The only changes in measurements for this pattern is the slight variations in thicknesses from the leather.
I recommend a purchase of Skidmore's Leather Cream as it will help condition, clean and protect your leather for years to come.
If you are interested in a custom order, please send me an email at soulboundleather@gmail.com